Keynote Speakers of ICPRSS2022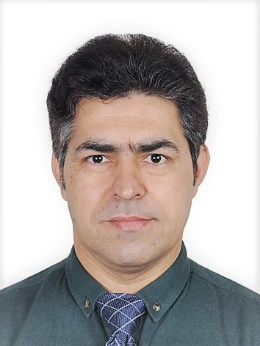 Assoc. Prof. Nadeem Akhtar
School of Urban Culture, South China Normal University, China
Research Area: Journalism, intercultural and interpersonal communication, instructional communication, China's Belt and Road Initiative, and China-Pakistan Economic Corridor etc.
Brief introduction of your research experience:
Nadeem Akhtar (Ph.D. in Mass Communication, Wuhan University, China) is an associate professor at School of Urban Culture, South China Normal University, Nanhai Campus, Foshan. He also worked at India-Pakistan Research Center, focusing on the China's Belt and Road Initiative (BRI), in the School of International Education, South China University of Technology; PR China. He was an assistant professor in, and chair of, the Department of Journalism and Mass Communication, Kohat University of Science and Technology, Pakistan, whose journalism curriculum he expanded significantly during his tenure there. He has published in top-notch SSCI journals, book chapters in Routledge and also presented number of research papers in national and international academic conferences. Akhtar's research interests include journalism, intercultural and interpersonal communication, instructional communication, China's Belt and Road Initiative, and China-Pakistan Economic Corridor etc.
Speech Title: Academic Adaptation of International Students to Chinese Universities: Exploring the Role of Cross-Cultural Sensitivity


Abstract: China has become the leading country receiving international students in Asia. Given the growing influx of international students into Chinese universities, this study examines the impact of intercultural sensitivity on the academic adjustment of international students. Against this backdrop, this study applies Chen and Starosta and Bennett's models, which are critical to effective intercultural encounters. The study uses a quantitative approach to collect the data. The key results are: (a) the overall score (=3.68, SD=1.05) shows that international students are interculturally sensitive; (b) intercultural sensitivity has a significant positive association with sociocultural adjustment while having a weak association with academic adjustment; (c) it is more important for academic sojourners to adapt to the educational environment than to the sociocultural environment. In general, students attend universities to gain knowledge and academic success. Therefore, the main focus of university administration and student affairs on campus should be to support the academic growth of international students so that they can well achieve their academic and professional goals. Finally, international students should adopt a new perspective on sensitivity in the Chinese context to overcome academic barriers. Therefore, it can help improve international students' academic adjustment levels in China. This is because general cross-cultural sensitivity only helps with sociocultural adjustment but rarely provides a solution to the challenges of academic adjustment. Given the empirical findings, this study also proposes policy implications to create a better intercultural environment for international students in Chinese universities.

Keywords: Academic sojourners, adaptation, China, intercultural competence, sociocultural adjustment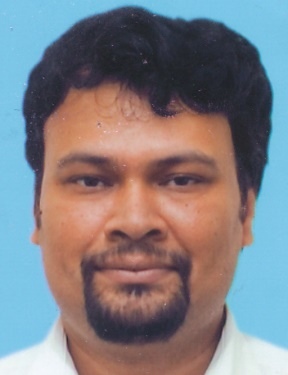 Assoc. Prof. Sameer Kumar
Asia-Europe Institute, University of Malaya, Malaysia
Research Area: Social Networks (Social Networking, Social Media, Informetrics, Scientometrics)
Asia-Europe Relations (Asia-Europe Studies, History of Southeast Asia, ASEM, ASEAN, Socio-Cultural Co-operation)
Information and Management (Information Management, Project Management, Big Data, E-Commerce, Entrepreneurship, Business)
Brief introduction of your research experience: Sameer Kumar holds a Ph.D. in Social Networking and is an Associate Professor at the Asia-Europe Institute, University of Malaya. He also holds a PMP (Project Management Professional) certification from PMI, USA. Dr. Sameer has taught Master's-level courses in K-Economy, Social and Economic Dimensions of Digital Economy, History of Southeast Asia, and Research Methods at Asia-Europe Institute (AEI). He was the Program Coordinator for International Masters in Information Management from 2014 to 2016, and he is the Program Coordinator for International Masters in ASEAN Studies at present (2016 -). From 2014 to 2011, he was the founding Managing Editor of AEI Insights (the official AEI peer-reviewed journal). In 2015, he was a visiting scientist at Germany's Ilmenau University of Technology. He has numerous articles published in journals indexed by ISI-Web of Science (publishers include Springer, Emerald, Wiley, McMillan Palgrave, Elsevier and others). He regularly reviews for top ISI journals, such as JMIR, PlosOne, JASIST, Scientometrics, Journal of Informatics, and others, and he supervises both Master's and Doctoral candidates.
Speech Title: Prospects for UK's involvement with ASEAN after Brexit
Abstract: In 2020, the UK formally departed the EU after nearly four years of intense maneuvering and discussions since the referendum. In the post-hegemonic regional world order, Brexit meant a rejection of supranationalism. Despite the UK's leaving, the EU remains a cohesive regional group. ASEAN is an intergovernmental organisation in which each member state maintains complete sovereignty. ASEAN's regionalism has risen from strength to strength in the previous half-century, with a vision of uniting this varied area into one of peace and prosperity. The EU is ASEAN's second-largest trading partner, accounting for over a quarter of all FDI inflows. It works with Southeast Asia on a multilateral and bilateral basis, depending on the needs of individual member states. Its previous multilateral involvement with ASEAN was managed through the EU. ASEAN, on the other hand, works with other countries as dialogue partners, sectoral partners, and development partners. Now the question is how Britain will engage with ASEAN. Brexit is expected to have global economic, social, and political ramifications. The article focuses on the consequences and potential orientations of the United Kingdom's post-Brexit relationship with ASEAN.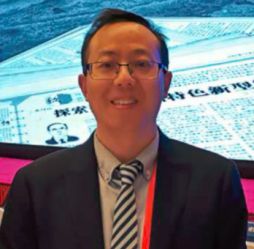 Prof.Wu Feng
Journalism and New Media school, Xi'an Jiaotong University, China
Research Area: Chinese national leader's press conferences, Chinese political communication, quantitative research, Chinese newspaper marketing & management, culture industry, and new media
Brief introduction of your research experience: Feng Wu (PhD, School of Journalism and Communication, Huazhong University of Science and Technology, 2009) is a full professor of Journalism and New Media school at Xi'an Jiaotong University in Xi'an, Shanxi, P. R. China. His research interests include: Chinese national leader's press conferences, Chinese political communication, quantitative research, Chinese newspaper marketing & management, culture industry, and new media. He is a productive young researcher. In recent five years, he had published FOUR English articles in leading journals indexed in SSCI, and more than thirty Chinese articles in leading journals in journalism & communications field (indexed in CSSCI). He has finished more than 10 important projects (funded and principal investigator). By the end of 2016, his total fund is about one million (¥2 million, about $ 0.3 million), which is outstanding compared with his peers.
Speech Title: Cooperative or Confrontational? Research on the Aggressive Responses by Chinese Foreign Ministers in Press Conferences (1996–2016)
Abstract: Chinese foreign ministers'press conferences are significant occasions for journalists to learn about the country's policies and attitudes toward heated and important issues. This study analyzes and measures Chinese foreign ministers' aggressiveness in response to journalists' questions at press conferences between 1996 and 2016 with an IDAAA (initiative, directness, assertiveness, adversarialness, and accountability) framework. The results indicate that foreign ministers become significantly less aggressive over time and that the higher China's gross domestic product ranking is, the more aggressive they are and vice versa. In addition, Chinese foreign ministers tend to be more aggressive toward sensitive questions, foreign journalists, and those from countries with worse diplomatic relations with China, and they tend to be less aggressive toward nonsensitive questions, domestic journalists, and those from countries with whom China has good relations. Finally, foreign ministers with overseas educational experiences are less aggressive than those who did not receive this type of education.
Keynote Speakers of ICPRSS2021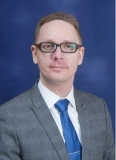 Assoc. Prof. Christian Kahl

School of Economics and Management, Beijing JiaoTong University, Germany
Research Area: Global educational science and young adult pedagogy
Brief introduction of the research experience: Christian Kahl teaches and researches at Beijing JiaoTong University, School of Economics and Management Intercultural Management and Research Methodology, especially for master and doctoral courses.His research interests are primarily in global educational science and young adult pedagogy. He is currently analysing the educational development of university graduates and their professional work-entry experiences in a global context. Christian Kahl was previously an Assoc. Professor and Vice Dekan at Almaty Management University Kazakhstan, a Senior Lecturer and Teaching and Learning Senior Adviser at Taylor's University Malaysia and an Academic Quality Controller at Les Roches Jin Jiang College China.
Speech Title: Re-thinking the employability of universities fresh graduates in an global perspective
Abstract: Employability was and still is seen as the skills a company needs from its employees. If they cannot proof the needed skills, then they will be not hired. The classic model is going back to the time where industrialization started. However, with the time of Gen X entered the workforce, the paradigm shifted. The talents and abilities which employees bring with them became more in focus. Especially with Gen Y and Z, who are joining the workforce now, their understanding of work and work skills are opposite to the mentioned classic model. Creativity, flexibility and self-development is more requested by future employees, before they are willing to join a company.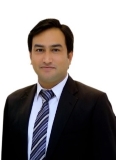 Assoc. Prof. Adeel Luqman
College of Management, Shenzhen University, Pakistan
Research Area: Sleep Quality, Incivility and adverse events in organizations; Negative Emotion in organizations; IT-related addictions/ Problematic IS use behaviors; Physiological effects of IT use and negative emotions at the individual level; Workplace and Social Media; Deceptive computer-mediated communication/ Disrupted work-life balance; Enterprise Social Media and Cyber-slaking; Technostress/ Impulsive use of SNS
Brief introduction of the research experience:
Adeel Luqman is currently working as a Associate Professor/researcher in Shenzhen Univerisity China. He had worked in The Islamia Univetsity of Bawhalpur.and Fatima Jinnah Women University, Pakistan. He has more than 10 years of experience in teaching the subjects such as research method and Management through online courses, and industrial trainings. In his previous job he also had many experiences in conducting training sessions on topics such as research skills, Research Ethics (Statistical methods), Quality management. Currently his research interest is in information management and dark side of social media. My areas of interest are organizational behavior, ESM and Information Management.
Speech Title: Enterprise social media (ESM); Challenges and opportunities for the organizations
Abstract:
Enterprise Social Media (ESM) is an organizationally-bound digital platform that allows social networking for information sharing, advice seeking, and facilitating knowledge sharing among coworkers. ESM usage not only enables interpersonal communication, collaboration, and the possibilities of social interactions, but also supports employee creativity which is necessary for organizational competitiveness. Despite the increased use of ESM worldwide, its adverse impact on firms' employees, such as exhaustion, has not been researched sufficiently. This is a critical gap in the literature since employees' well-being as well conducive working environment are crucial to maintaining their productivity. For instance, ESM usage may be associated with poor task execution, absentmindedness and distraction. Due to this, it would be fair to say that ESM usage, all its merits notwithstanding, has certain negative outcomes that stem from the ubiquitous connectivity it offers during working hours. Scholars have noted that such seamless communication offered by ESM platforms may result in interruption overload and problematic psychological transitions between contexts Interruption overload refers to the stoppage or hindering of any work-related activity for a given time. Such interruptions may pose challenges to employees in making psychological transitions on a moment-to-moment basis. These unplanned interruptions usually last for a minute or less and can be quite taxing for employees. I will discuss different results which revealed that when ESM use will be beneficial or inhibit the employee productivity. I will also discuss the key theoretical and practical insights to set an agenda for further research and aid managerial decisions.